Buy Loaded 120ml Vape Liquid In UAE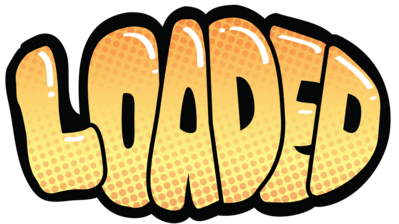 Loaded 120ml Vape Liquid is a brand manufactured by Ruthless Vapors. This brand is dedicated to ensuring its loyal customers are always satisfied and ecstatic about the vape juice they receive. You'll love the sweet and savory flavors of Loaded e-juice blends. Each taste is painstakingly crafted with a 70 VG/30 PG formula to ensure you receive the perfect amount of flavor and exhale full-bodied clouds. The bottles are filled with 120ml of e-liquid.
This Loaded E-Liquid provides deep vaping satisfaction, so if you love unique blends that contain a variety of exhilarating blissfulness, make this one part of your collection today.
Loaded 120ml Vape Liquid Feature:
120mL Chubby Unicorn Bottle
Child Resistant Cap
70% VG
30% PG
Available Nicotine: 3mg, 6mg
Loaded 120ml Juice Available Flavors:
Apple Fritter: Caramelized Apple, Cinnamon, and Crispy Dough
Blueberry Donut: Blueberry, Glazed Donut (NEW)
Chocolate Glazed: Chocolate and Donut
Cinnamon Pretzel: Warm Pretzel Coated with Sweet Cinnamon Sugar
Classic Chocolate Crepe: Chocolate Cream, Crepe, Pastry (NEW)
Cookie Butter: Cream, Peanut Butter, Cookie Dough
Cran-Apple Juice: Crisp Apple, Sweet Cranberry,
Cran-Apple Juice Iced: Crisp Apple, Sweet Cranberry, and Cool Menthol
Glazed Donuts: Doughnut, Sugar Glaze and Cinnamon
Melon Milkshake: Melon, Ice Cream, Milk, Honey
Nutty Choco Crepe: Hazelnut, Chocolate Cream, Crepe, Pastry (NEW)
Pink: Cotton Candy
Raspberry Eclair: Raspberry, Pastry, Cream
Smores: Marshmallow | Cinnamon | Graham Cracker | Chocolate
Strawberry Cream Crepe: Strawberry, Butter Cream (NEW)
Strawberry Dipped: Pretzel, Strawberry, Cream
Overloaded Vanilla Custard: Vanilla and Custard
Overloaded Banana Custard: Banana and Custard
Overloaded Blueberry Custard: Blueberry and Custard
Strawberry Jelly Donut: Strawberry-Jelly Filled Donuts
Yogurt Dunked : Pretzel, Vanilla Yogurt
Lemon Bar: Classic French dessert, Lemon, Pastry
Blueberry Crepe: Blueberry, Blueberry Sauce, Crepe, Pastry (NEW)
Loaded Vanilla Custard: Custard, Cream, Vanilla (NEW)
Package Contents Include:
1 x Loaded 120ml Vape Liquid